Click the 'Open Invoices' link.

Select the invoice(s) that you want to pay, and choose 'Pay Selected'.

Choose the payment method you would like to use. (If you haven't yet added a payment method, please see Storing Your Payment Information).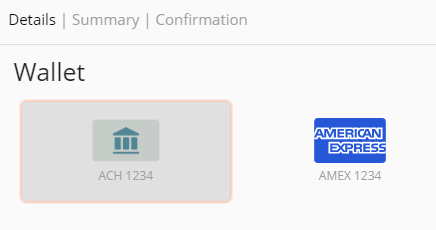 To pay now, click Submit. To schedule the payment for sometime in the future, select the 'Schedule Payment' button, choose a payment date, then click the Submit.

If you would like payments to occur automatically, please see our KB on Setting Up Auto Pay