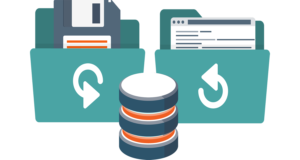 These days, choosing a backup solution can be as daunting as buying insurance. With so many options available, business owners often feel paralyzed when trying to navigate which backup options are right for their business.  Like anything else, the lowest cost option is usually not the wisest choice.  In this three part series we try and provide information to help business owners make the best choices when trying to answer the following question: What is the right data backup for my business?
In Part 1 of this series we discussed: Backups vs. redundancy vs. replication
In Part 2, we covered the questions that you and your IT Adviser should be reviewing while making a decision.
In Part 3, below we'll review which backup method may be right for your business.
Part 3 – What is the right backup method?
Now that you have a general understanding of: what a backup is (and is not), what you're backing up, and what your objectives are, you can start crafting your backup methodology.
At Diligex, we recommend three different backup methods depending on the requirements.
BDR
RPO: as low as 15 minutes
RTO: as low a 1 hour
Cost: $$$
For businesses with an in-house server who require a low RTO, a Backup & Disaster Recovery (BDR) appliance is an excellent choice.  A BDR is a physical appliance which sits next to a server or servers.  It takes image based snapshots of the servers that it protects at intervals as low as 15 minutes.  The snapshots are stored locally and also sent out to the cloud.  This offers businesses with three recovery types.
Folder / File level restores with an RPO of as low as 15 minutes.
Local server fail-over with an RTO of less than 1 hour.  If your primary server(s) fails, the BDR can turn on and run a virtual instance of it.
Cloud server fail-over with an RTO of 1-2 hours.  This provides recovery in the event of a full disaster to your office.  If both the primary server and the BDR are destroyed or unavailable, the snapshots are available to run as virtual servers in the cloud.
File Cloud Backup
RPO: as low as 1 second
RTO: 6 – 96 hours
Cost: $
For businesses operating without a server, cloud based file backup is a good choice.  We typically recommend this solution if there are only a handful of PC's which store critical data.  (example: a bookkeepers PC, which is running QuickBooks).  A backup agent is installed on the PC or MAC and performs a backup at configurable intervals (as low as every second).  The backup data is typically sent to a public cloud provider (Google, Amazon, Microsoft) where is can be accessed or downloaded when needed.  This solution offers great RPO at a low cost, however the RTO can be hours or days, depending on how much data is being stored and where it is being restored to.
We often receive questions about using one's Cloud File synchronization service as a 'backup' solution. We don't recommend it, and here is why.
Cloud Replica
RPO: as low as 1 second
RTO: 2 – 96 hours
Cost: $$
For businesses with servers hosted in the cloud, or for those with in-house servers that do not require a low RTO, cloud replica is a logical choice.  Cloud replica is very similar to the BDR method described above, with one caveat… there is no local appliance to house the backups and run virtual instances of your servers in the event of a primary server failure.  Snapshots are still taken and stored at configurable intervals, but the data is sent directly to a cloud provider.  The solution can provide a low RPO, however the RTO can be lengthy as it depends on how quickly the cloud provider can present your data or virtual server.  You also need to account for the time required to get your end users connected to the data.
This solution has a low cost while the data is dormant, but can quickly add up if and when you need to run your server in the cloud.
Whichever method you choose, make sure that you test the restoration process regularly!
As with any decision making process, the small details always matter.  Feel free to reach out to us for a no cost data backup consultation.