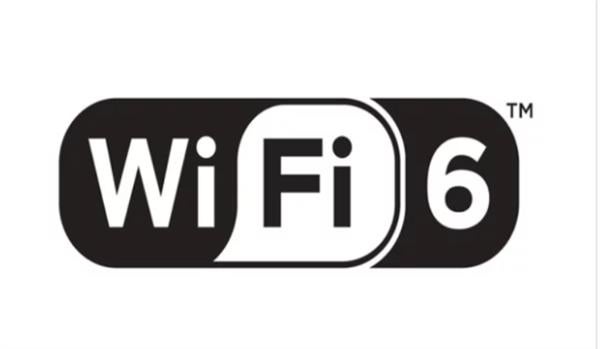 Most of us were unaware, but 2019 brought some very exciting news in the world of wireless broadband. Last year, a new Wi-fi standard was finalized and its name is 802.11ax or, as it's more affectionately known, Wi-Fi 6.
But what is Wi-Fi 6 and why is it so exciting? Also, since when does Wi-Fi have version numbers?
Wi-Fi Standards Labels Have Changed
Yes, Wi-Fi Standards labels have changed, and good news, they make sense now! Gone are the days of confusing Wi-Fi standard names like 802.11ac or 802.11n. With the next generation of Wi-Fi announced, the Wi-Fi Alliance (the non-profit organization which regulates Wi-Fi Standards) has decided to announce a new way of labeling Wi-Fi Standards. The main purpose for this, as the Wi-Fi Alliance states, is to help users better understand and identify which networks are newer and faster. These new labels will also be retroactive, meaning that the new labels will apply to the older standards as well:
Wi-Fi 1 = 802.11b (1999)
Wi-Fi 2 = 802.11a (1999)
Wi-Fi 3 = 802.11g (2003)
Wi-Fi 4 = 802.11n (2009)
Wi-Fi 5 = 802.11ac (2014)
Wi-Fi 6 = 802.11ax (2019)
Below is an example of what these new labels will look like: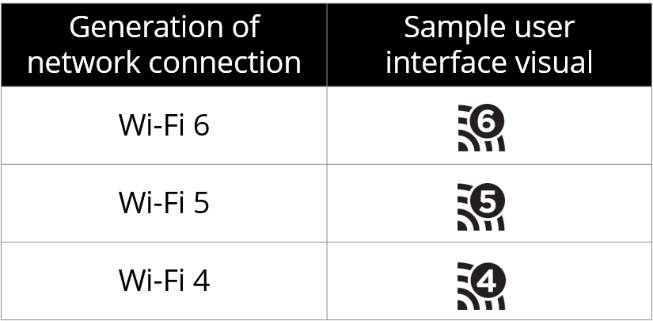 Wi-Fi 6
What is Wi-Fi 6 and how is it faster?
Simply put Wi-Fi 6 is the next generation wireless standard that is faster than the previous 802.11ac and is 100% backwards compatible. Wi-Fi 6 is not only faster than the previous version it is also more efficient. Wi-Fi 6 is utilizing MU-MIMO (Multi-User, Multiple Input, Multiple Output) in tandem with OFDMA (Orthogonal Frequency-Division Multiple Access) and Target Wake Time to improve efficiency and speed of your wireless network. For those that don't know what these technologies are or mean – allow me to elaborate.
MU-MIMO
MU-MIMO (aka AC Wave 2) allows a Wi-Fi router to communicate and send data to multiple devices simultaneously. Previous versions of Wi-Fi only allowed data to be sent to one device at a time. This meant that your router had to wait to finish sending all the data packets that one device needed first before moving on to the next device, which proved to be inefficient. With MU-MIMO the time each device needs to wait for data packets is decreased which improves network speeds and network efficiency.
You can think of it this way. If prior to MU-MIMO, Wi-Fi data transfers was a one lane road with a four way stop sign, with each car (device) waiting their turn. MU-MIMO is a 4-lane expressway, allowing 4 vehicles (devices) to travel at the same time.
And although this technology was released a couple years ago, Wi-Fi 6 now fully supports the technology, makes it standard (as opposed to optional) and improves on it. With Wi-Fi 6 you can now send data to up to eight devices at a time simultaneously (as opposed to the previous limit of 4 devices) and it supports uploads and downloads.
OFDMA
OFDMA or Orthogonal Frequency-Division Multiple Access is a fancy way of saying that each packet of data transmitted from a router can now contain information for multiple devices.
For example, let's say that with Wi-Fi 6 and MU-MIMO you have now opened 8 lanes of traffic for 8 cargo trucks to carry loads of data back and forth. OFDMA lets these trucks split up their cargo and have them drop off data packets to different devices along their route without having to re-stock their load every time for every device.
Target Wake Time
Target wake time essentially allows the router to talk to each device and determine when and how long a device is asleep and when and how long the device is awake to send and accept data. This allows the router to mitigate any unnecessary data transfer and increase device sleep time, with the added benefit of increasing battery life.
All this helps to improve the speed and efficiency of your Wi-Fi.
So, when can we start to see Wi-Fi 6 devices and router?
Well, Apple's new iPhone 11 models and Samsung's Galaxy Note 10 all support Wi-Fi 6 (802.11ax), as well as laptops with 10th generation Intel CPUs (Ice Lake and Comet Lake).
Cisco Meraki MR45 and MR55's support the new Wi-Fi 6 standard and we recommend these for businesses and enterprises.
Consumer and Prosumer level routers such as the Netgear Orbi WiFi 6, Netgear Nighthawk AX8 and Asus RT-AX88U are all compatible Wi-Fi 6 routers.
Moving forward, make sure you check to see if your new device purchase has compatible hardware for Wi-Fi 6 by checking for the certified Wi-Fi 6 label or your device specifications.
---
For more information on Wi-Fi 6 and the Wi-Fi Alliance check out:
https://www.cisco.com/c/en/us/products/wireless/what-is-wi-fi-6.html