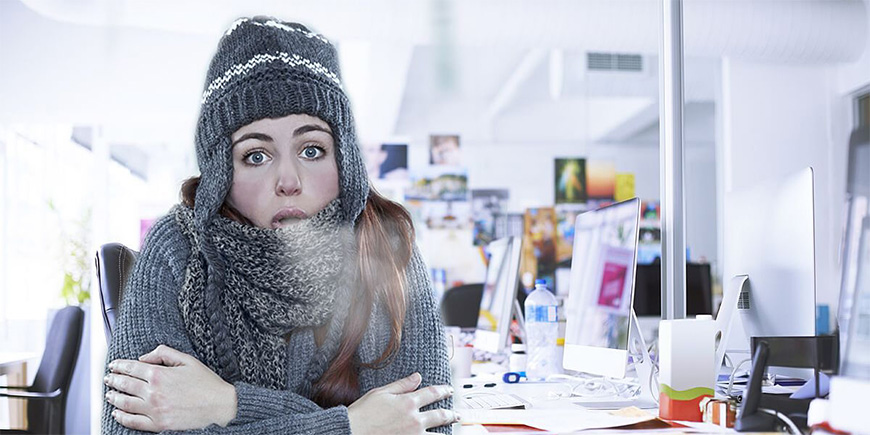 It's only December, but it feels like winter has been here for awhile. Personally, I think one of the worst feelings is when you wake up with a chill in the morning, and you just can't shake it. When that happens, I'm looking for anything to warm me up, especially if I'm still cold after a nice hot cup of coffee! Below you'll find a few gadgets that can assist you in warming up this winter. Whether it's on the way to work (winter commuting = no fun), at work, or at home, we think at least a few of these gadgets might appeal to you.  Here's our list of Gadgets To Keep You Warm This Winter.
Space Heater – I love my space heater. I turn it on all the time, and its one of the few things that actually helps get a chill out. I was always a little nervous about them, but most space heaters nowadays – including this one – have multiple different safety features. They will not overheat if left on for a long time, are cool to the touch (good if around rambunctious kids or pets) and some even have a timer you can set so you don't have to remember to turn it off. If you have a room that typically gets colder than the others (for me it's my office), you need to grab one of these, ASAP. You won't regret it.
Heated Mouse & Heated Mouse Pad – These are things I never knew existed, but want. What could be the downfall of getting a dose of heat every time you use your mouse?
Travel Mug – Because, well, coffee, tea, hot chocolate, anything hot. You need a good mug to keep all of your beverages warm throughout the day – because what's worse than a cold beverage on a cold day? This particular mug is leak proof, holds a charge for 2 hours, has a charging coaster for all day use (you can literally keep your drink warm at your desk all day long!) and can change the heat level from the bottom of the cup, or from an app on your phone. If you're a coffee (or hot drink) lover, this is a must.
Tech Friendly Gloves  – Gloves and texting don't usually mix well. Well, now thanks to The North Face, you can grab a pair of gloves that actually keep you warm, and you can operate your technology with. Think of not having to take your gloves off on the cold train ride while trying to pass time on your commute by replying to emails.
Heated Gloves – Maybe using technology with your gloves on isn't as important to you as keeping your hands as warm as possible. With these heated gloves, you can keep your hands toasty all afternoon long. Easily chargeable via the USB cable, you can charge them at night for morning use, and at work for use on your way home! These particular gloves also have a bonus feature that if you MUST use your technology, you can. You can fold the top half of the glove back to expose your fingers to use your phone, but don't forget you'll also be exposing them to the cold air!
Bluetooth Beanie – Perfect for the NYC commuter. No need to sacrifice your entertainment now that it's cold out, or try to manage keeping your airpods in underneath your hat. This beanie keeps your head warm, and your playlist going – without the use of additional headphones. The hat pairs with your music via Bluetooth, and you're able to control the music from the control panel on the side of it. You can even answer calls without picking up your phone!
Wishing you a warmer winter, and don't forget – it's not too early to start holiday shopping if you think someone on your list might like one of these items 🙂