IT Support for Small Business
We help NYC area small and mid-sized businesses achieve their goals by providing a worry free IT environment and exceptional customer support
Focus on your business.
We'll handle your IT.
We're a small business too. We get it. Diligex Small Business IT Support solutions provide the right mix of people, technology and best practice to deliver an experience which is tailored to small businesses and their budget.
Our goal is to become an extension of your small business.  We provide your employees 24x7x365 IT Support at a flat-rate with guaranteed response and resolution times.
Serving the New York Metro Region
some of our customer locations
#'s that you can count on
Small Business IT Support and Services
Enterprise class services at a flat rate, all inclusive, small business price.
Support Desk
Remote and onsite support from our NYC based Engineers with guaranteed response and resolution times. Learn more
Email and collaboration
Communications are critical to the success of your business. We offer and support enterprise class tools at an affordable price.
File sharing
Your data is secure and available across any device. Share files within your organization or externally with a few clicks.
Cybersecurity
We ensure that your data and devices are protected from the latest cybersecurity threats.
Backup and Disaster Recovery
We provide the tools and assurance that your data is protected and recoverable.
Infrastructure Management
24 x 7 monitoring and management of your networks and servers whether they're in the cloud or in your office. Learn more
Vendor Management
We manage your internet and phone provider, your domain names and DNS, and hardware/software vendors.
Business Reviews
We aim to become a true business partner by conducting periodic reviews to ensure that we're meeting expectations and helping you solve business problems.
Frustrated with your current IT Support?
Let Diligex show you what IT is supposed to look like. We offer a complimentary assessment of your current IT environment. We listen to your pain points and offer advice on improvements.

Should you decide to engage us, the transition away from your current provider is a seamless process. Our onboarding process is designed to minimize business disruption.
Get started in 3 easy steps
1. Assessment
Start by generating an instant price quote or contact us for an estimate. We'll then schedule a complimentary IT assessment to discuss your needs.
2. Agreement
Engage in a no risk, month-to-month agreement tailored specifically around your business requirements and budget.
3. Support
We optimize your systems, onboard devices, train your employees and start providing exceptional IT Support.
Let's talk
A Diligex Consultant will review your information then get back to you within a few hours to discuss your requirements and our pricing.
Instant price quote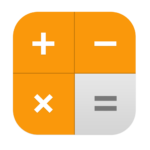 Use our pricing calculator to generate an instant price quote for IT Support.  
Your own IT Department for a fraction of the cost of a single employee.