Hosted Desktops and Applications
Deliver secure access to applications, desktops, data and services from any device, over any network
Hosted Desktops and Applications gives small businesses and their employees the freedom to access apps, desktops and data from anywhere on any device.
IT and business is trending around mobility.  Work shifting and BYOD are increasingly becoming top priorities for most organizations.  It's the new norm that employees expect. Workers want access to business applications and data in order to be more productive on-the-go, and they want access from any device.
Seamless
Consistent access to desktops, applications and data from any device.
Secure
Allow a BYOD policy without worrying about security. Company data is never stored on employee devices.
Affordable
More affordable than you may think. The TCO is lower than a traditional desktop deployment
Let us demonstrate how the total cost of ownership for virtual workspaces is lower than that of traditional desktops, applications and servers.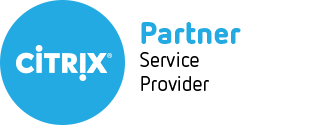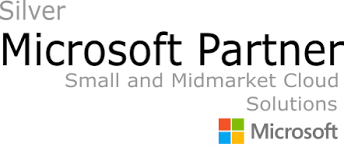 5 Reason why Small Businesses should consider Hosted Desktops and Applications
Cost

Traditional desktop computer infrastructures are expensive, maintenance-heavy, and require regular upgrades and investments to keep up with changing technology. With a Hosted Desktops and Applications deployment, you can reuse existing hardware, and don't have to upgrade servers, desktops, or laptop estates. Small and medium sized businesses and startups need to keep their IT budgets lean so they can use funds to develop products and services, and grow their companies. With Hosted Desktops and Applications you can avoid the upfront capital costs of on-premise VDI, and instead pay a flexible monthly subscription fee for only the services you need to support your team.

Flexibility

During the early stages of small business development, it can be difficult to predict your exact IT needs. Hosted Desktops and Applications let small business owners buy only the infrastructure and services they need, and then add or remove hosted desktops as month by month. In a conventional on-premise IT model, servers and hardware are bound to breakdown or become outdated. When this happens, a company either has to replace costly equipment entirely, or make time-consuming repairs and upgrades; which end up stalling business. With Hosted Desktops and Applications, upgrades can be performed remotely, and you provider manages resource provisioning, load balancing, and more. In short, you don't need an IT team to maintain your network. Your MSP serves as an experienced, dedicated, on-call technical support team, responding to issues as they arise. And if you do have IT staff, they can be freed to spend their valuable time training employees, optimizing your network and applications, assisting with website deployment, and more.

Mobility

There is growing demand for mobility in the millennial workforce. Hosted Desktops and Applications for supports a "Bring Your Own Device," or BYOD, policy. Hosted Desktops and Applications is compatible with employees' personal laptops and mobile devices, allowing them to securely access work applications and data from anywhere. The Hosted Desktops and Applications environment, is hosted in the cloud and run on an off-premises, highly secure server. Your teams can access their business and communications tools on demand, from any device, with a fast, fully supported desktop experience anywhere they go. Increasing business mobility will also improve employee workflow, efficiency, and productivity.

Security and Compliance

Hosted Desktops and Applications can provide highly secure remote connections. PCs and hard drives have always been vulnerable, but a virtual desktop cannot be hacked, lost, or stolen. With Hosted Desktops and Applications, sensitive information is stored in a secure, compliant cloud infrastructure built on enterprise-class hardware. Because data is never stored on a device, you can rest easy even if a phone or tablet is lost or compromised. With daily backups, fully encrypted communication, and secure, compliant data centers, Hosted Desktops and Applications is able to provide the best data protection possible. Hosted Desktops and Applications utilizes centralized updates, ongoing data backup, and synchronization that automates compliance and security. Plus, your disaster recovery strategy is managed and carried out by the Hosted Desktops and Applications provider, ensuring that your business can keep running in the event of a disaster.

Performance / Availability

Hosted Desktops and Applications is the best way to ensure maximum uptime because your system will be supported by data centers with redundant power supplies and reliable Internet connectivity. A cloud based desktop accesses multiple servers to function as one unit for storage and processing. These servers can be customized with firewalls, load balancing, and other performance features. And when you need to increase memory or upgrade a processor, all you have to do is ask. A Hosted Desktops and Applications provider will be dedicated to optimizing your virtual desktop performance because that is their job; their success as a business depends on keeping your data and applications fast, accessible, and secure.
Contact us for more information and a personalized demo
Let's talk.
If you would like more information on Hosted Desktops and Applications, have an upcoming desktop replacement project, need assistance with virtual workspaces or just need some advice. We're here to help.