IT Services for Medical Practices
Focus on your patients. We'll handle your IT.
We Keep Your Practice Up and Running
IT Services for Medical Practices and Offices
Doctor Offices, Dentists and Pharmacies rely on their IT Systems to service patients and customers.  Your staff needs to stay operational 100% of the time - downtime is not an option.  Back-office matters such as IT can drain valuable time and resources away from what matters to your business.  You need a Trusted IT Partner that you can count on to keep your office and practice operational.  Diligex has a core focus on IT Services and Support For Medical Practices.
An IT Provider who can keep up with your demands and fast pace environment is critical to your success.  We understand that you require immediate support to help fix IT and computer issues whenever and wherever they happen.
Diligex is well versed with the needs of Medical Practices.  We understand the challenges that you face.  We have experience with your workflow, regulatory, applications and hardware requirements.
Industry specific software expertise:

EHR Systems
Medical Billing
Ultrasound, echo and nuclear imaging
QuickBooks, Xero

Extensive HIPAA knowledge, including:

Industry best practice polices
Cybersecurity policy creation and adherence
audit guidance
disaster planning

Flat-rate, unlimited use of our NYC Local Help Desk Technicians
One-stop-shop for all IT Support matters.  We work with your IT vendors.
Infrastructure monitoring and management under our Managed IT platform
Onsite Support when required
Office 365 and G-Suite licensing and management
Virtual Desktops allow your staff to roam between locations and exam rooms without loosing work
Cloud based, automated data backup solutions
Project Management
Strategic IT Consulting
Instant price quote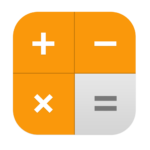 Use our pricing calculator to generate an instant price quote for IT Support. 

Your own IT Department for a fraction of the cost of a single employee.
If you prefer, give us a call at 212.683.0080 or use the contact form below.
---
5 Reasons why Doctor Offices, Dentists and Pharmacies should Outsource their IT Services and Support.
Human Capital. Your staff should be focused on providing quality care not IT Issues.  Diligex provides an entire IT Department for a fraction of the cost of a single employee.
Technical Focus. You will need talented IT engineers with a broad range of IT skills and experience. By outsourcing IT, you get the depth and breadth of IT experience you need but can't yet afford.
Offload Risk. With the shift to EHR comes an ever-evolving palette of government regulations and requirement that practices must adhere to. By outsourcing your IT, the provider assumes much of this risk. Diligex harbors specific industry-related knowledge—most importantly, those about security and compliance issues. With this knowledge, we can better ascertain and avoid inherent risks.
Avoid Wasted Expenses. As your storage and end-user demands grow, it makes sense to "turn-up" capacity rather than use your valuable capital to purchase it. Just pay for what you use rather than throw capital away on hardware and software that you will  need to maintain, upgrade and eventually replace.
Time. Don't waste your time doing patching, upgrades, and maintenance on your IT infrastructure. Get experts to do network connectivity, security, backup, disaster recovery, database administration, manage software applications, and more.
Born in New York City
Serving customers across the globe
---
1177 Avenue of The Americas
5th Floor
New York, NY 10036
Phone: 212.683.0080
Email: info@diligex.com